Cycling is one of the best ways to explore our beautiful part of the northwest, and these Hood River bike trails are just the ticket. Oregon is the ideal destination for nature lovers and outdoor recreation enthusiasts—from hiking and rock climbing excursions to waterfalls and road biking routes; if you love to break a sweat in the great outdoors—it's going to happen in Hood River. Even better, Ebikes get you where you want to go with less effort, so you can relax and take in the stunning views of the Columbia River Gorge and the majestic Mount Hood.
Back by popular demand, Inn at the Gorge offers Ebike rentals for our guests to enjoy during their stay. It's the best way to explore the nearby Hood River bike trails! Feel free to reach out when you book your lodging to secure your biking adventure during your stay. Our charming Inn is the ideal space to make your home base when exploring the Gorge and beyond. We have a diverse selection of accommodations—including romantic rooms just for couples to more spacious suites for family getaways. Additionally, an organic, nutritious, and scratch-made breakfast is included in your room rate!
We can't wait to host you in the northwest for your next Ebike adventure on the Hood River bike trails. Book your next stay today!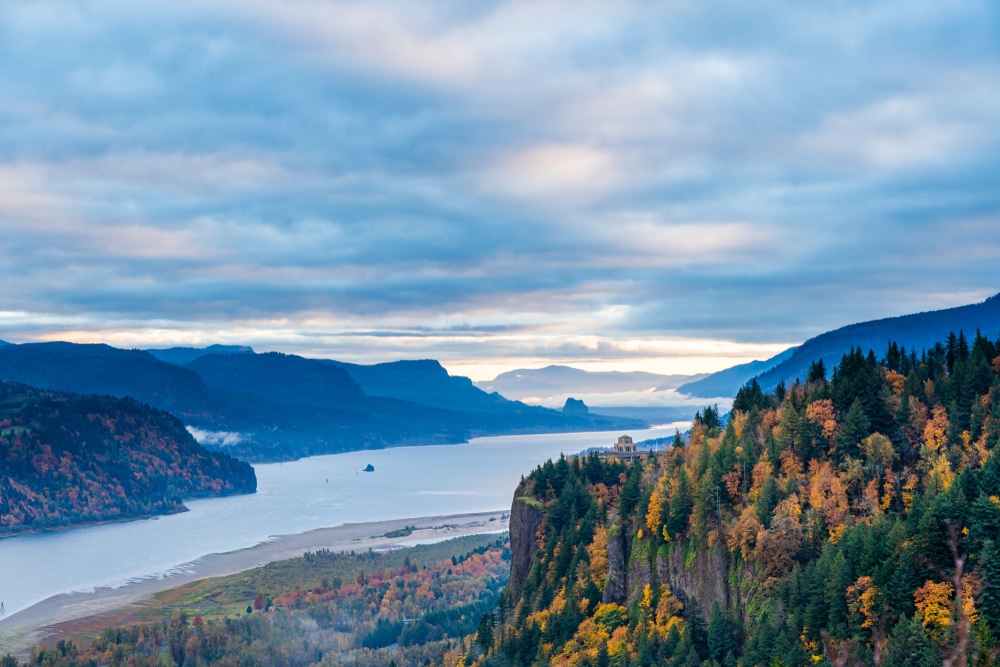 Our Favorite Hood River Bike Trails
These Hood River bike trails are such a fantastic way to get a lay of the land, take in the beautiful landmarks, and really explore this area of the Columbia River Gorge.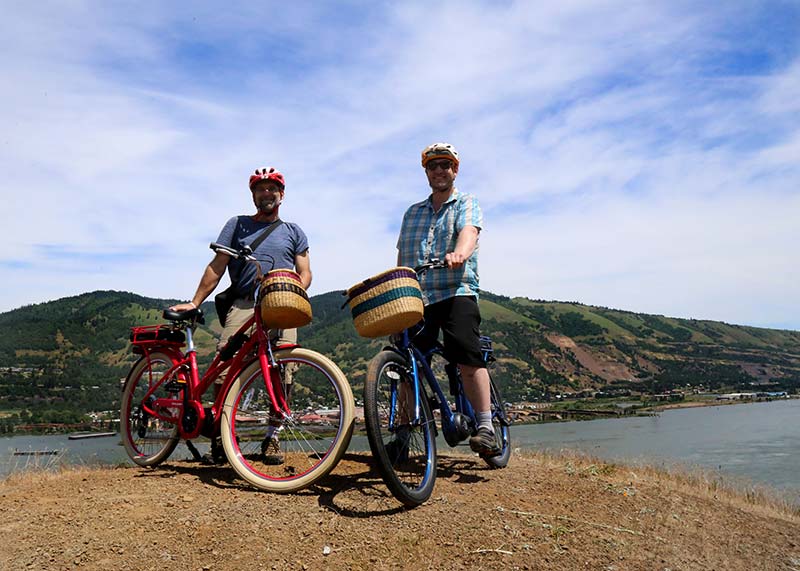 Ebike Rentals are Back at Inn at the Gorge:
Electric Bikes are a fantastic way to explore Hood River and the Columbia River Gorge, and not to worry, anyone who can ride a bike can quickly learn to ride an Ebike. Our Ebike rental requests can be received ahead of time for a full-day adventure, but also feel free to ask about half-day or evening hourly rates. Heading out on two wheels is the ideal way to check out the restaurants, breweries, wineries, and bars in downtown Hood River near our B&B.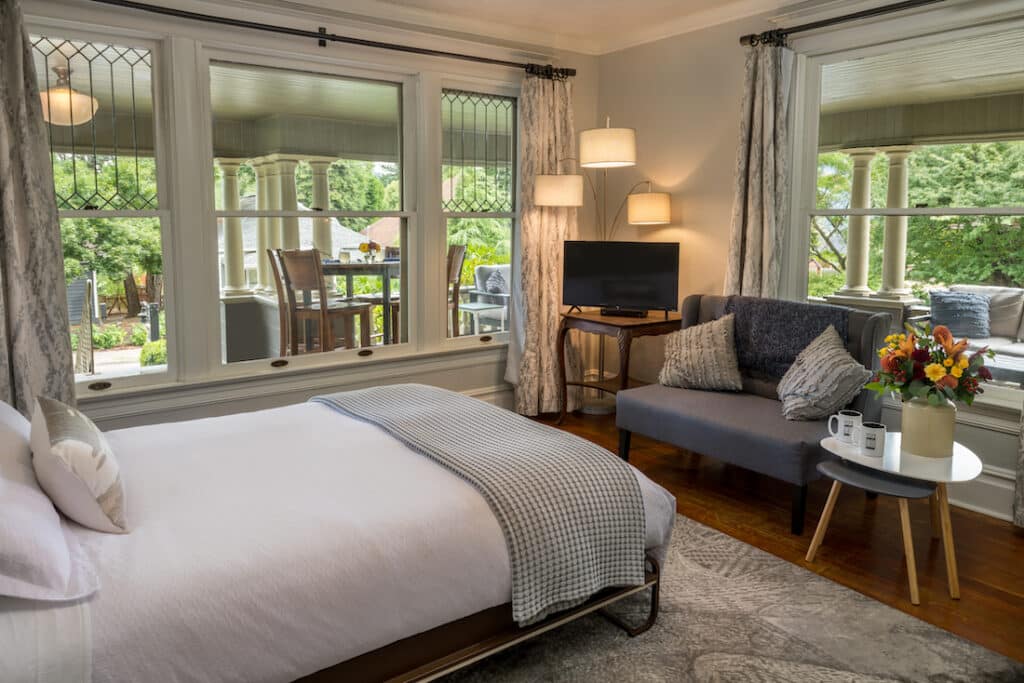 The Best Hood River Lodging for Your Next Getaway
After you've spent the day exploring the best Hood River bike trails, your cozy guest suite will be awaiting your return! While Ebike rides take less overall energy to navigate, you'll still be ready to pop a bottle of wine and put your feet up. Enjoy our shared spaces, either the back garden patio in the warmth of a fire table or the luxurious hot tub under the stars. For those heading to Hood River to relax, be sure to book an on-site massage (another excellent amenity recently brought back to our Inn's service menu!)
Start planning your next getaway to Hood River and book your stay with all the extra perks today!