The Hood River Fruit Loop is one of the most impressive attractions in our area, especially during the summer months during cherry season. This 35-mile loop is home to more than 25 on-the-farm fruit stands, wineries, cideries, breweries, and flower fields. In fact, the first fruit trees on the Hood River Fruit Loop date back to the mid-1800s and now encompass 14,500 acres of orchards with cherries, pears, and apples.
Touring the Hood River Fruit Loop is easy—hop in your car or on your bike and head out on the self-guided route. One of the best activities is the U-Pick farms, and from June to October, there's bound to be a crop in season, and farms are open for families and couples to enjoy this outdoor hunt. Cherry season is a particularly popular time (generally during July and August), and there's nothing like collecting your own bright red cherries and tasting the freshest, juicy fruit right off the tree.
Thankfully, our Hood River Bed and Breakfast is the perfect accommodation for those hoping to explore the Hood River Fruit Loop. The central downtown location of our Inn puts you within walking distance to some of the best local businesses and just a quick drive or bike ride to nearby hikes, waterfalls, and farms. We offer an array of lodging choices—from romantic suites for couples to larger family-style rooms—the Inn at the Gorge is one of the best places to stay in Hood River.
Start planning your next vacation to Oregon and book your room today!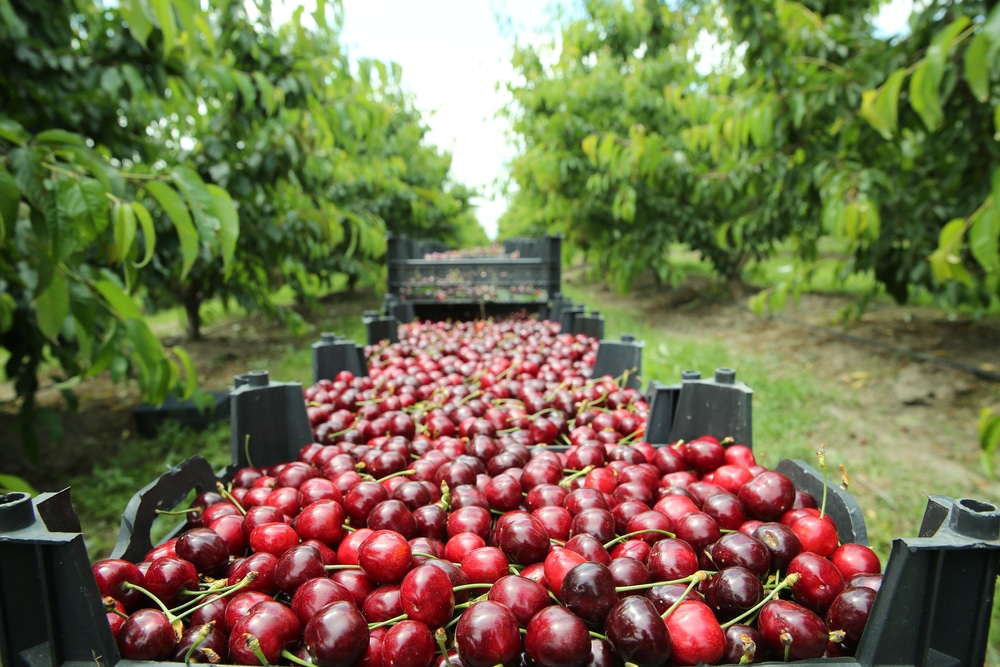 Cherry Season on the Hood River Fruit Loop
Before you set out on the self-guided tour of the Hood River Fruit Loop, be sure to join us for a homemade and healthful breakfast packed with seasonal ingredients and made with care. It's the best way to start your day filled with outdoor adventures and explore this beautiful part of the northwest.
Here are five stops not to miss along the Hood River Fruit Loop this cherry season: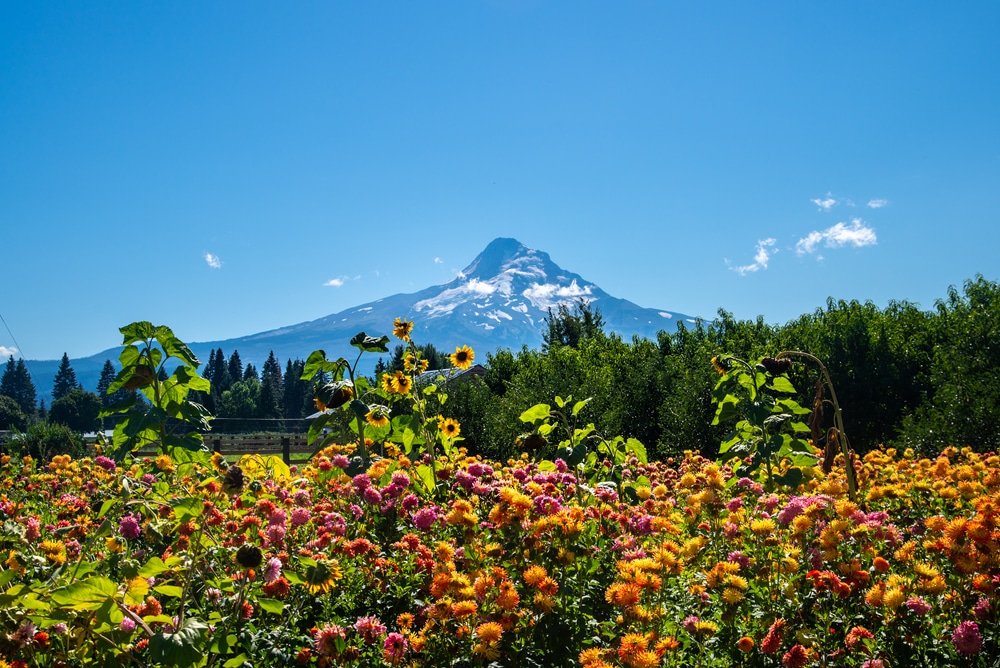 From the flower fields and orchards to vineyards and breweries, the Hood River Fruit Loop is more than just farmland. It's a place where hardworking locals come together to share the bounty of the northwest with residents and visitors alike. During your stay at our Hood River B&B, you'll want to check out our local Hood River Farmer's Market as well. It's one of the most impressive markets in the country, with a huge variety of vendors, artisan makers, live music, and food stalls.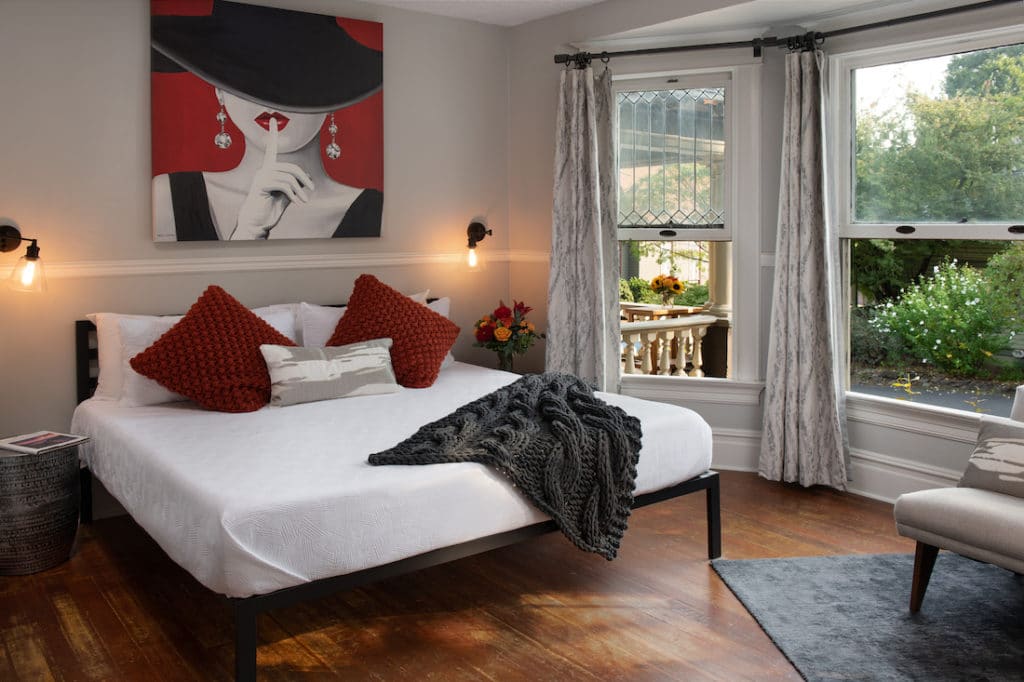 Elegant Lodging at our Hood River B&B
One of our most elegant rooms (pictured above) is known as The Secret Room. The original creation of this room was in 1940, when this beautiful single-family home was converted into an Inn. Since then, this room has seen a drastic facelift and renovation in 2019, maintaining the historic charm paired with modern design and luxurious appointments. The ensuite bathroom is spacious, with a shower and extensive vanity. The large windows let in bright dappled light making this space perfect for your next extraordinary getaway to Hood River.
Head over to our booking calendar and get your room reserved today!