Fall is almost upon us! While it's still the peak of summer, there's a hint of the crispness coming into the air that we all start to crave in August. The weather in the fall is perfect to experience all of the best things to do in Hood River. From stunning hikes with brilliant foliage to e-bike rides on the Twin Tunnels Trail to lovely days of wine tasting and dining on delicious cuisine, there's no shortage of adventures to explore.
One of the best things to do in Hood River is discover the Fruit Loop Trail. A collection of nearly 30 farms, wineries, and local businesses on a 35-mile loop with farm stands, cafes, and stores to explore. As a guest at our Hood River Bed and Breakfast, you'll have access to our new fleet of e-bike rentals, the ideal way to head out and see the sights and experiences in our cozy town on the Columbia River.
In fact, we're offering such a great deal at the Inn: when you book a half-day e-bike rental, it comes along with an early check-in to your room for free. This extends your vacation and the time you get to discover all the best things to do in Hood River! You can settle into your room, refresh, and then head out on an e-bike ride to get a lay of the land, and there's plenty of excellent dining and nature trails within a quick ride. Check out our upcoming availability and book your room today!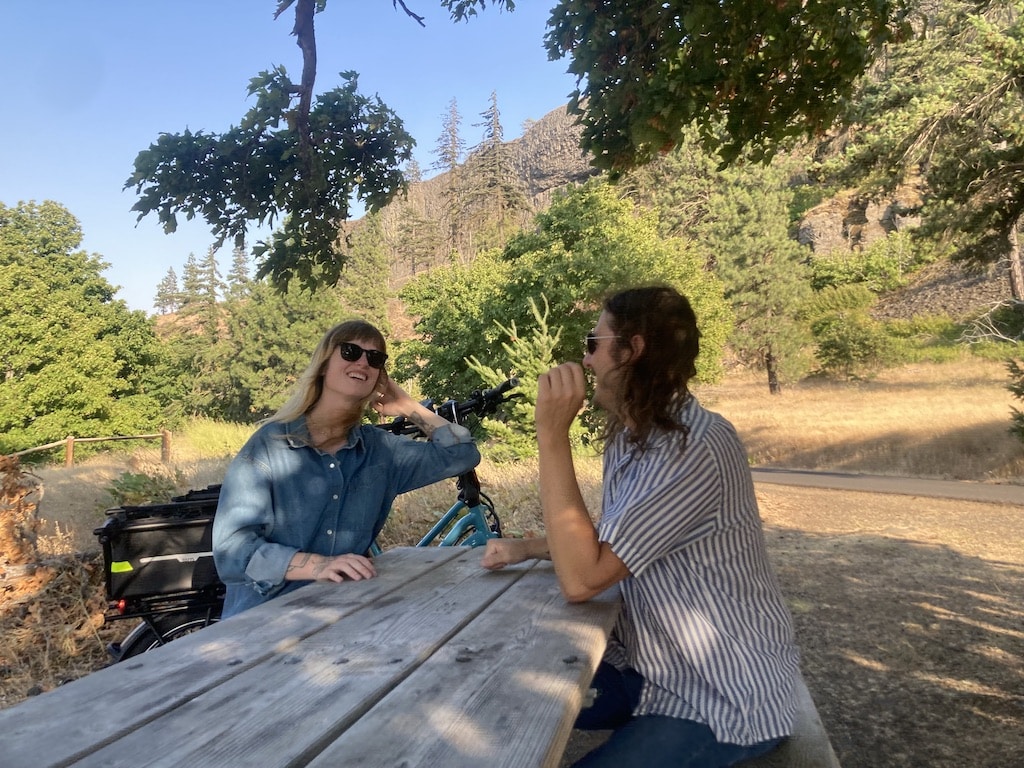 The Best Things to Do in Hood River This Fall
The temperate weather in the Northwest in the Autumn months is the goldilock's time for outdoor adventures. The temperature still hovers in the high 60s, but a perfect crispness comes into the air—just when you need that cool breeze, it comes up off the gorge. The beautiful forests of Mount Baker and the surrounding areas show off brilliant fall colors, a magical backdrop for hikes, e-bike rides, and more.
Here are eight of our favorite things to do in Hood River this Fall: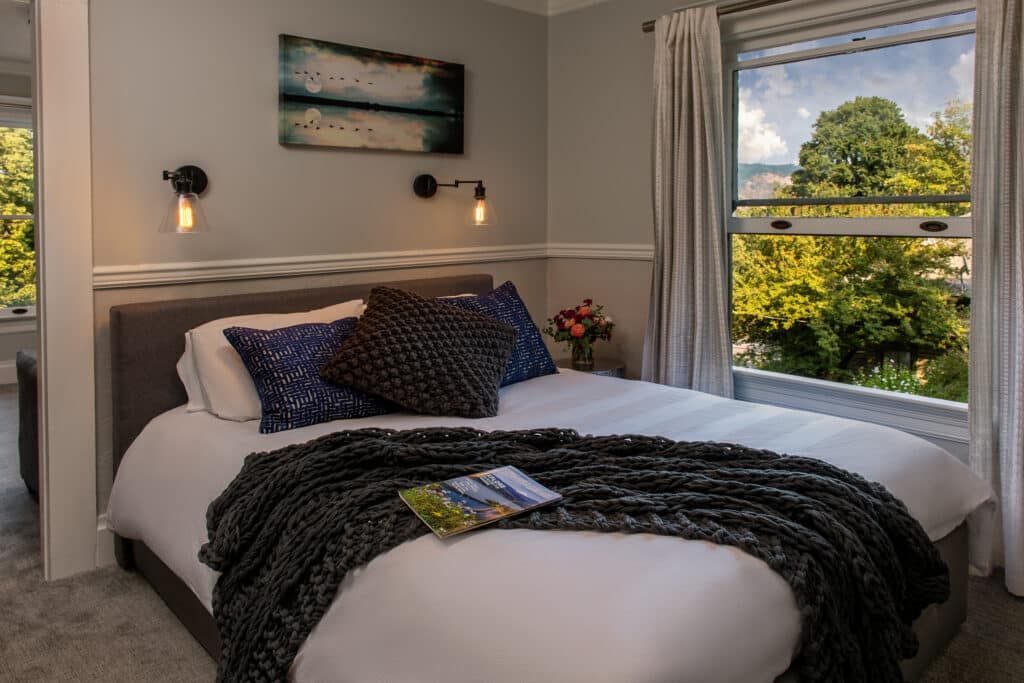 Comfortable Hood River Lodging for Your Fall Getaways
After you've explored all of the best things to do in Hood River, our cozy bed and breakfast will be a welcome reprieve. Our warm and welcoming service, laid-back atmosphere, and included amenities will be the stand out of your trip! Each morning, you'll be treated to a fantastic homemade breakfast with seasonal ingredients by our talented team of chefs.
The Rose Suite (pictured above) was designed in 1940 when the Inn at the Gorge was converted from a single-family home to a guesthouse. It was updated in 2019 to blend its historical charm with clean, comfortable, and elegant modern appointments. There's a private entrance to the suite which features a bedroom with a queen bed, a bathroom, and a living room with a small kitchen.
The living area is appointed with a comfortable sleeper sofa and dining area. It creates a spacious environment for a couple or provides excellent value for up to four family or friends. The kitchen is compact but serviceable, featuring a mini fridge, microwave, three-burner stove, oven, and so much more! Join us this fall to discover all the best things to do in Hood River, and book your lodging today!