Oregon is known as an industry leader for growing and producing some of the best Pinot Noir in the world, and there's a lovely selection of Hood River wineries for sipping and swirling this delicate varietal. The vineyards in the Columbia Gorge area thrive due to the ideal climate, with dry summers, wet winters, and mountain ranges serving as barriers to more drastic weather conditions. Visiting this collection of Hood River wineries is such a lovely addition to your next getaway to Oregon!
Due to the picturesque locations of these Hood River wineries, you'll have a front-row seat for stunning views of sweeping vineyards in the shadow of Mount Hood and Mount Adams. Many of these fantastic wineries and vineyards are along the Hood River Fruit Loop, a collection of local farms and businesses within a 35-mile loop for farm fresh goods, wine flights, beer on draft, cider tasting, and art on display.
As a guest at our Hood River Bed and Breakfast, you'll be in the ideal location to head out and explore, whether on foot, e-bike (we have rentals!), or by car to these nearby Hood River wineries. A handful of these establishments are in downtown Hood River, but the vineyards are really a special outing with more than just wine tasting. Back at the Inn, you'll be welcomed with open arms, comfortable guest rooms, and a laid-back atmosphere. We can't wait to host you; reserve your lodging today!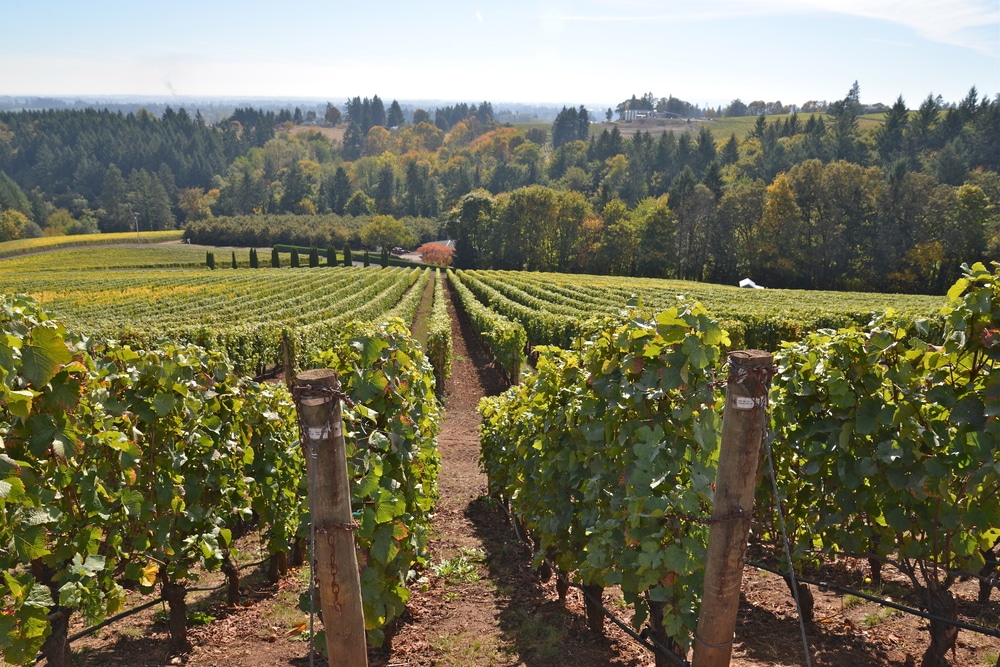 The 8 Best Hood River Wineries for Oregon Wine Tasting
The Columbia River Gorge American Viticulture Area (AVA) lies in the river corridor between Washington and Oregon. While it's a relatively small growing area compared to the Willamette Valley, you can find a "world of wine within 40 miles" at these Hood River wineries.
If you're looking for the best wineries near Hood River, here are eight we recommend: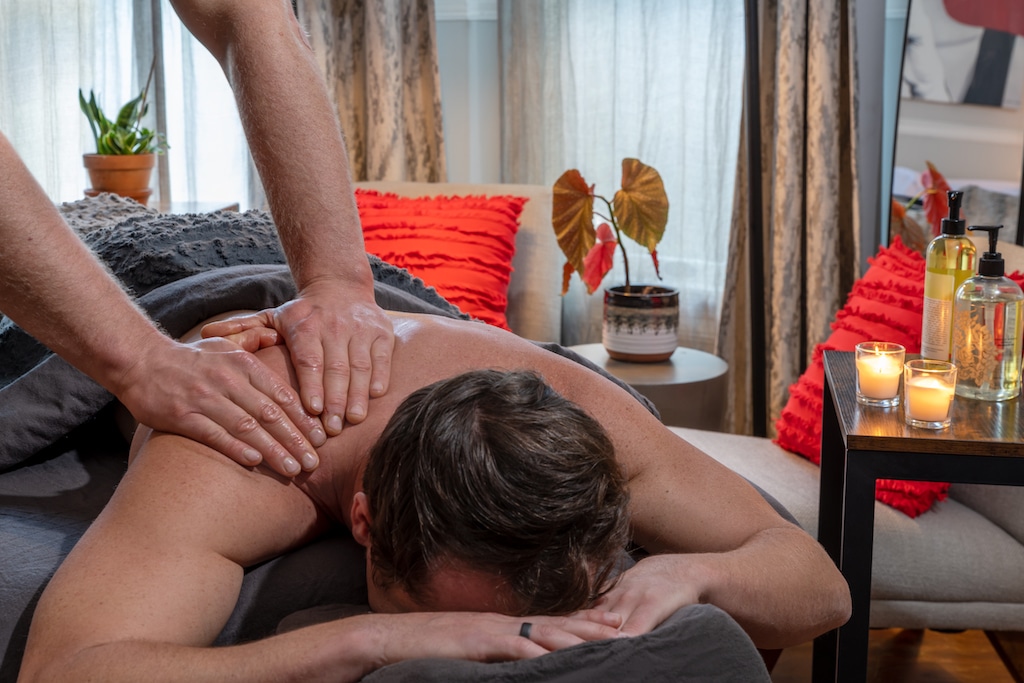 Location & Luxury at our Hood River Bed and Breakfast
Area hotels can't compare with our personalized service, amenities, and complimentary services, including a wholesome breakfast, parking, and backyard hot tub at our Hood River Bed and Breakfast. There's something extraordinary about a hosted stay, where your lodging becomes a part of your getaway rather than just a place to keep your things and sleep at night.
Our location puts you in the perfect place to explore all of the best things to do in Hood River, like wine tasting at the local Hood River wineries and so much more. If you're here for relaxation, you'll want to add on one of our relaxation massages with our talented therapist—especially for outdoor enthusiasts who may be pushing their bodies to the max on excursions in the Gorge.
Our kitchen comes to life each morning with delicate aromas and a quiet buzz. Our dedicated staff and owner create breakfasts to keep you going throughout the day. Using local and seasonal ingredients whenever possible, our creative dishes appeal to many palates, and we're more than happy to accommodate dietary restrictions or preferences. Check out our upcoming availability and reserve your lodging today!