Our charming small town on the shores of the Columbia River is an outdoor lovers' paradise! While there's no shortage of awesome hikes in Hood River, one of the all-time best ways to reach these trails is via e-bike. Imagine cycling along a quiet backroad or old highway closed to car traffic, zipping into the trailhead lot, and heading off into the woods on foot.
One of the best places to take an e-bike on a self-guided tour is the Mosier Twin Tunnels—a historic highway closed to cars and trucks—with stunning views of the Columbia River Gorge—the shady and gently sloping pedestrian and bike trail winds along cliffs and through tunnels carved in stone. Electric assist makes the seven-mile trail to Mosier easy for all cycling skill levels.
If you head out to Mosier, we suggest stopping at Mosier Company, aka MOCO, for great food and outdoor seating overlooking the Gorge. If you're lucky, they'll be hosting live music. Mosier is a laid-back, cool little town with lots of local flavor, and is also very welcoming to guests! With our e-bike rentals, you can have dinner at MOCO and ride the Twin Tunnels Trail back to Hood River—no need to rush and return the bike if you have the full-day rental!
As a guest at our Hood River Bed and Breakfast, we have a fantastic fleet of Tern E-Bikes equipped with all the accessories you'll need to explore the nearby hikes in Hood River. Never tried out an e-bike? Not to worry, anyone who knows how to ride a regular bicycle can handle an e-bike, especially our rentals, which are lightweight and easy to maneuver. We offer full or half-day and evening rentals! First, get your lodging on the books today.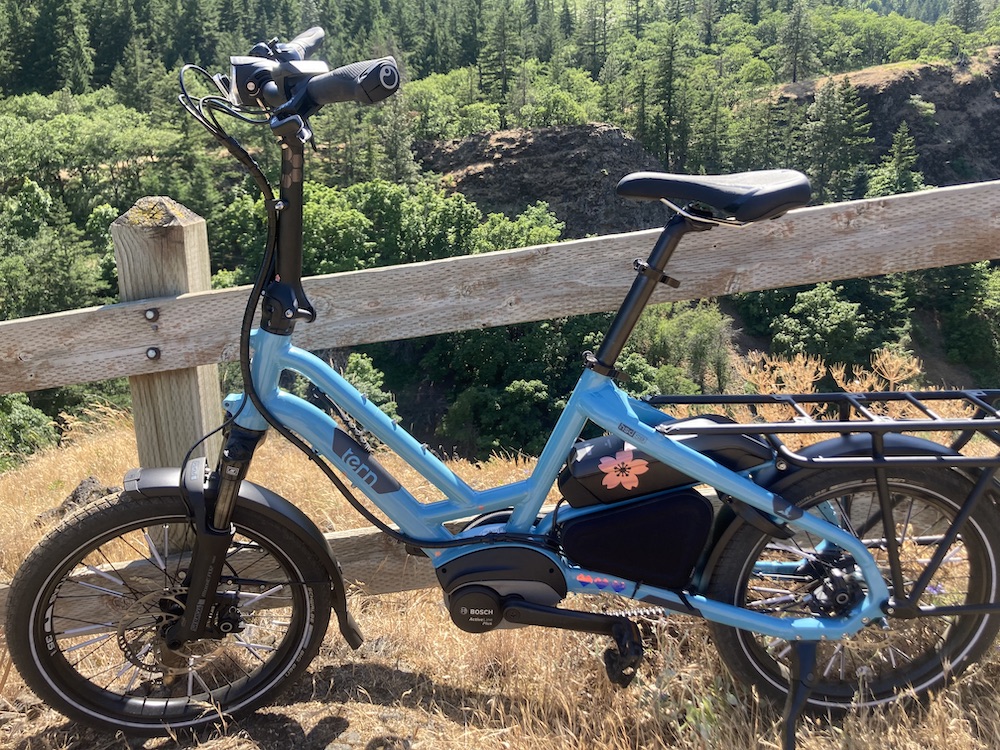 Ride One of our E-Bikes to These Hikes in Hood River
The Twin Tunnels Trail is hands down the best e-bike ride leading to beautiful, hidden hikes in Hood River. The majority of the route is on the old highway that's now closed to car traffic and guides you through two tunnels. There are plenty of scenic outlooks and places to stop for lunch—as a guest at our Hood River Bed and Breakfast, we can even pack up a picnic for you.
Here are five hikes in Hood River to reach via e-bike:
We love to chat with our guests about the best hikes in Hood River at our Inn; join us for breakfast, and we can offer up our hidden knowledge and tips to enjoy this area to its fullest.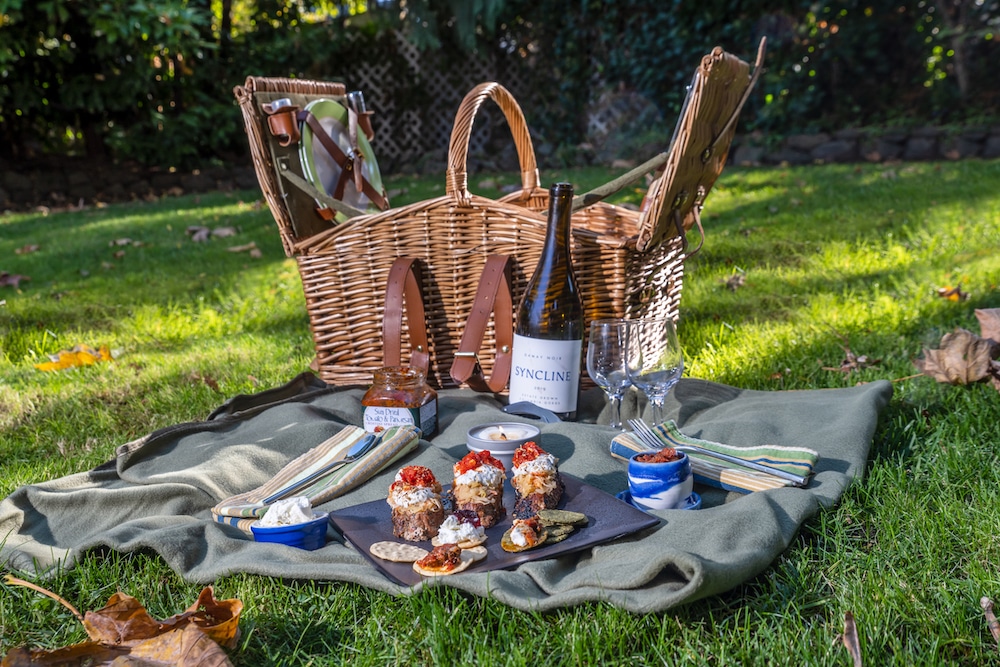 Excellent Packages at our Hood River Bed and Breakfast
For those heading out to explore the best hikes in Hood River—whether via e-bike rental, on foot, or by car—one of our favorite add-ons at our Hood River Bed and Breakfast is our delicious picnic package. We'll set you up with a basket, blanket, a tasty array of seasonal, sweet and savory nibbles, and a bottle of Oregon wine with two glasses. It's the perfect addition to any outing on the nearby hikes in Hood River for an unforgettable (and quite romantic) stop along the way!
Our Hood River Bed and Breakfast is a perfect location for all kinds of outdoor recreation, including spending a day (or many days) out on these hikes in Hood River. Our Inn has extra storage areas for outdoor gear, a backyard hot tub for tired muscles, and cozy guest rooms for recuperating. When you stay with us, you'll love having our elegant lodging options awaiting you after an exhilarating day of adventure in Hood River. Reserve your lodging today!