One of our favorite summertime traditions is visiting the blooming fields at Hood River Lavender Farms and Hope Ranch Lavender along the Hood River Fruit Loop. Aside from these two farms, you'll also find a host of farm stands offering bouquets of flowers and herbs around the area—always a cheerful addition to your room at our Inn. There's no shortage of fresh and beautiful produce to experience during your stay with us!
The Hood River Fruit Loop is a grouping of rural farm experiences unique to Hood River. More than 25 local farms along the route offer some of the best farm-fresh options. Hood River Lavender Farms is a perfect spot for U-Pick lavender and these amazing smelling homemade products. Not to mention that the fields are the ultimate backdrop for your Instagram-worthy photo ops.
Summer is one of the best times to experience the bounty of the Hood River Fruit Loop. Our Hood River Bed and Breakfast is the ideal place to book your stay. The unique character of our Inn creates a special atmosphere; it becomes a memorable part of your experience rather than just a place to keep your bags and rest your head. We have romantic rooms fit for two and spacious suites for larger family and friends trips. Join us in our little slice of paradise in Oregon and book your next vacation today!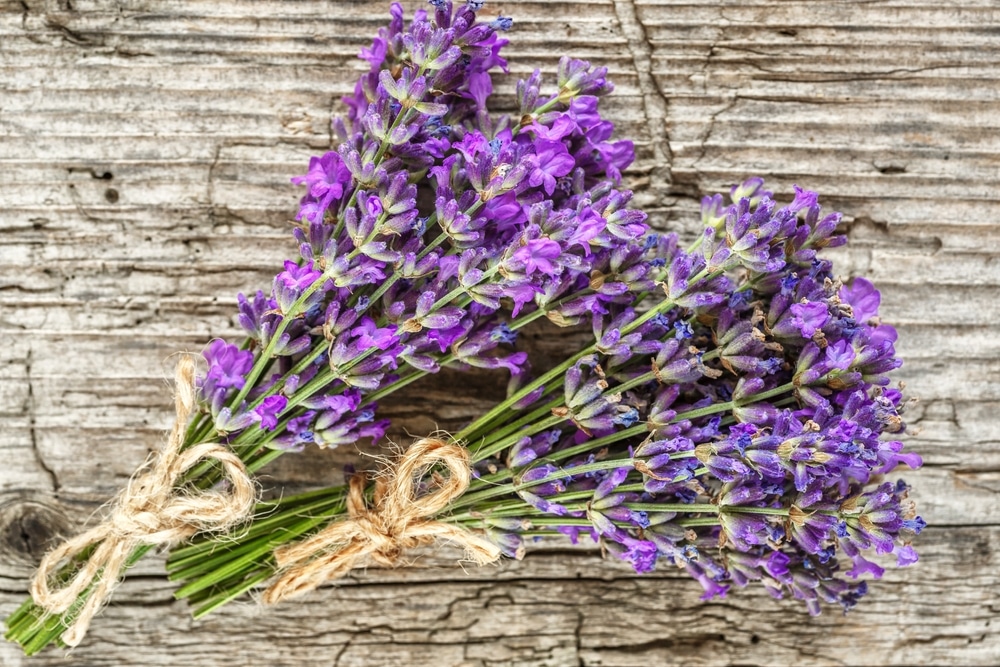 Head out to the Hood River Lavender Farms
As you explore the Hood River Fruit Loop route, you'll want to stop off at one of the Hood River lavender farms for U-pick, homemade products, and maybe even a wine tasting! Here are two farms to check out on the way:
Hood River Lavender Farms
Established in 2003, Hood River Lavender Farms is a family-owned and operated venture focusing on creating healthy and natural skincare products. When the fields are awash in purple hues, and the lavender scent permeates the valley, there's no better place to be. Even better, this farm shares space with the local winery Stave & Stone. Guest are encouraged to take part in a wine tasting and then stroll the fields.
Summer also brings the yearly Hood River Lavender Farms festival: Lavender Daze. This year marks the 18th annual event with lively celebrations in the bright fields of purple. The event draws thousands of visitors and locals alike for live music, food, art, and artisan vendors.
Hope Ranch Lavender
Just minutes from downtown Hood River, situated with stunning double mountain views (Mount Hood and Mount Adams), Hope Ranch Lavender Farm is an excellent activity for folks of all ages. Head here for lovely U-Pick bouquets and beautifully scented products and sachets.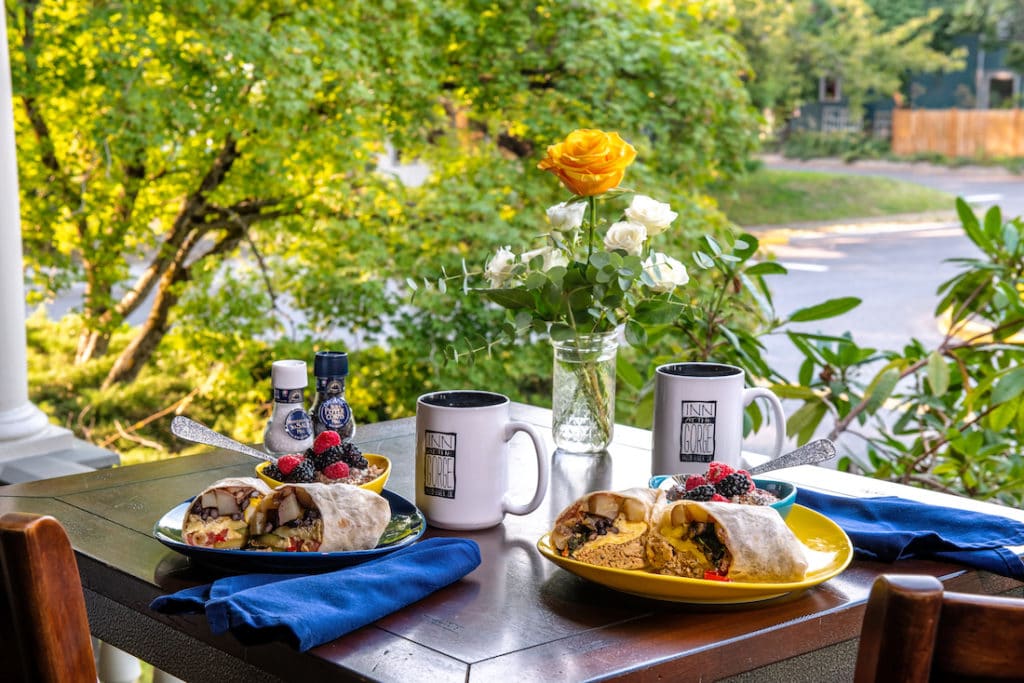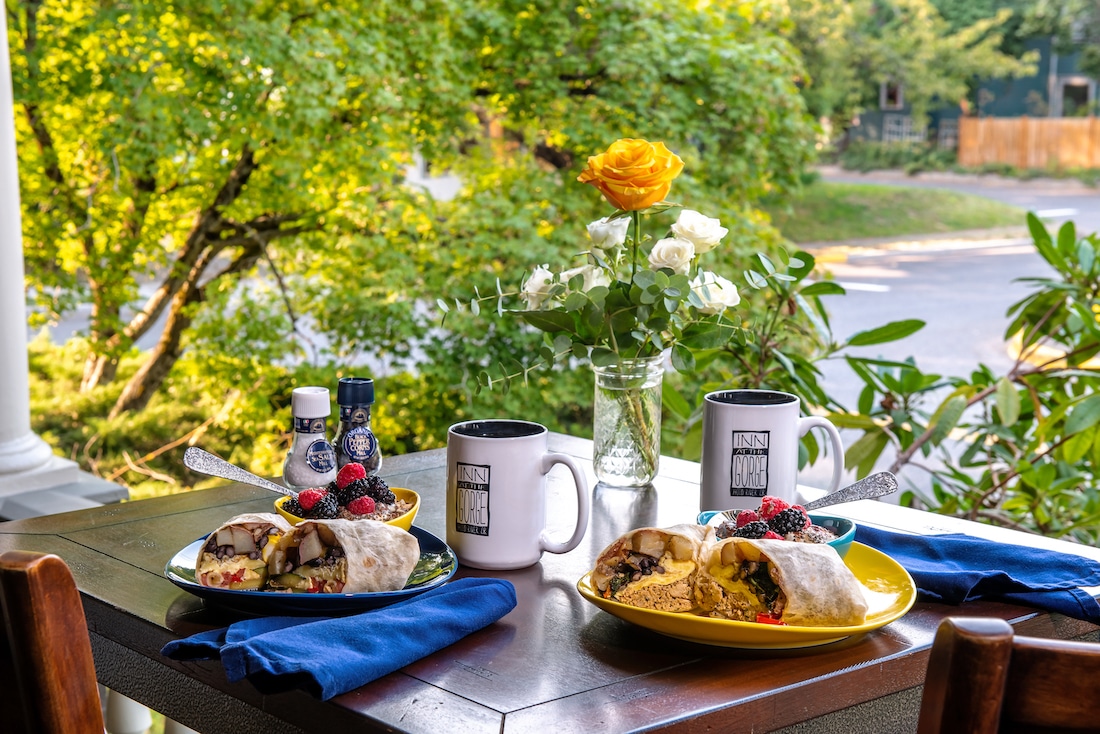 Before you set out to the U-Pick fields at the Hood River Lavender Farms, be sure to join us for the delicious daily breakfast. Always packed with farm-fresh ingredients, local products, and impeccable service. We are always more than happy to accommodate dietary restrictions to the best of our ability. If you'd like to take your meal on the road, we can pack it for you to go to enjoy at your leisure during your explorations. We can't wait to host you at our Hood River Bed and Breakfast!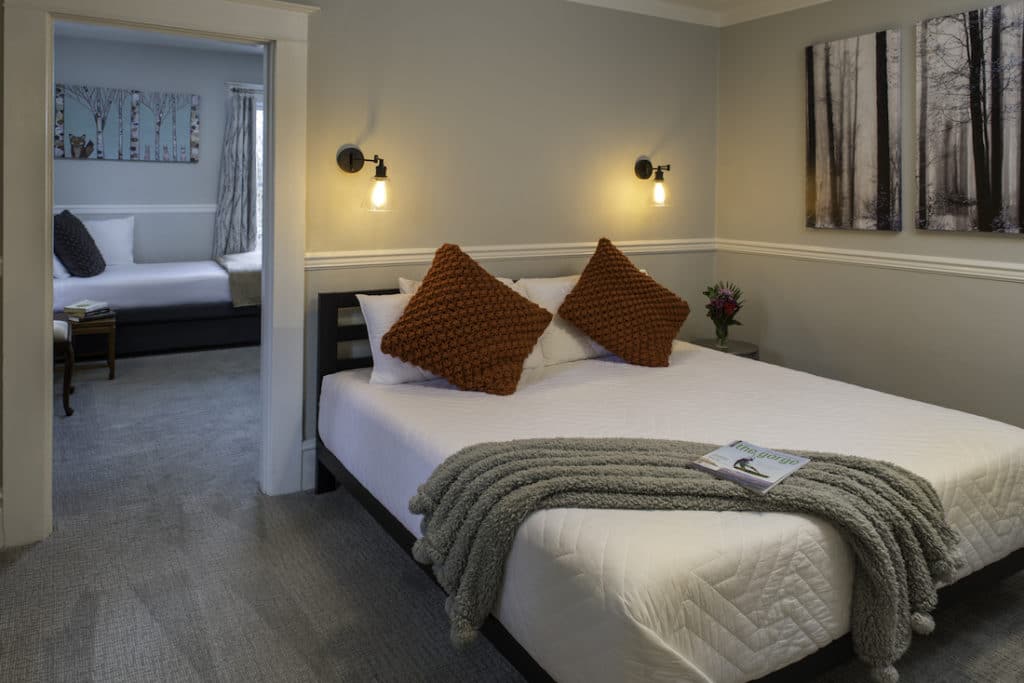 Spacious Lodging in at our Hood River B&B
The Cascade Suite is one of our most spacious options, and you'll find the primary bedroom features a luxurious King Size bed. The Living Room has a twin-size day bed with an additional twin-size trundle bed. All beds feature memory foam mattresses. Roomy for one or two travelers, but this suite is a fantastic value for a group of friends or family. It can accommodate up to five guests comfortably for a cozy stay.
The large bathroom features a cast-iron claw-foot tub for amazing bubble baths and long soaks. You'll also have access to our outdoor seven-person hot tub! The kitchen is fully appointed with all basic cooking and dining needs, including a stove, oven, microwave, fridge, freezer, coffee-maker, teapot, and sink. The cabinets are fully stocked with pots and pans, plates, and utensils you may need to cook, eat, and reheat. And there's a lovely built-in table for dining or workspace.
Join us this summer to explore the Hood River lavender farms and enjoy our elegant lodging!