Fall in Oregon is such a beautiful time of year! It's a fantastic season to hit the trails, hop on a bike, or spend leisurely afternoons over coffee, wine tasting, or a locally brewed beer. Hood River, located just about an hour from Portland, is an especially great destination during the fall in Oregon. Our cozy small town on the Columbia River has some of the most striking Northwest scenery, and there are so many things to do during the crisp autumn days and the evenings are best spent curled up by the fire.
The area surrounding Mount Hood offers some of the most amazing picturesque landscapes, peppered with brilliant mountain views, open skylines, and trees bursting with vibrant colors. The local farmers are harvesting their fall crops, creating a bounty of produce and goods to be enjoyed on the menus all around town. First, you'll need to solidify your lodging, and our Hood River Bed and Breakfast is the ideal space to relax and enjoy your adventures.
Unlike a cookie-cutter hotel, our Inn has personality at every corner, a long list of complimentary amenities, homemade breakfast each morning, and welcoming staff members for tips and advice to explore Hood River best. Get your lodging on the books and plan your last-minute fall getaway today!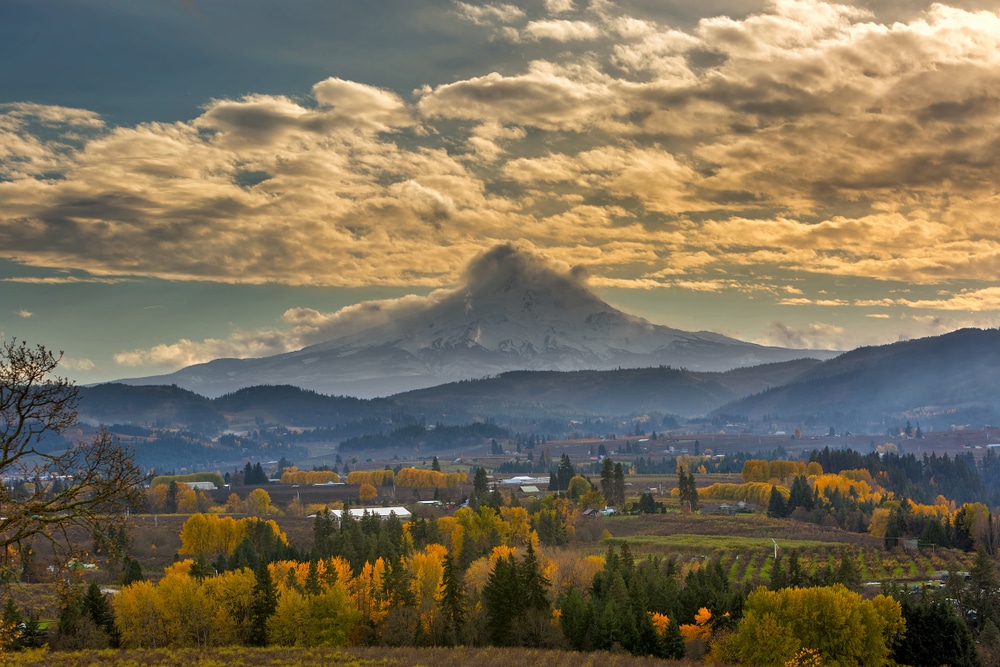 The Best Things to do This Fall in Oregon
To fully enjoy the bounty and beauty of a last-minute getaway to Hood River, get settled into your artfully-appointed guest suite at our Hood River Bed and Breakfast, and then let your adventure begin! Here are the best things to do this fall in Oregon: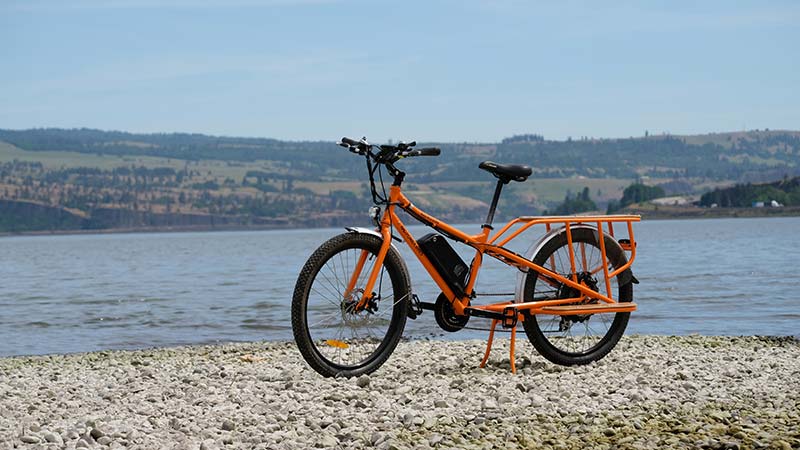 Ebikes at the Inn: We've recently reintroduced our Ebike rental amenity at our Hood River Bed and Breakfast. Ebikes can be received ahead of time for full-day rentals. Or for half-day rentals or evening hourly rentals as a fun way to hit restaurants and drinks or for an evening cruise of the waterfront.
Enjoy the art of Sally Bills Bailey: At our Inn, you'll find a gallery space on the second floor dedicated to showcasing local artwork. Currently, the brilliant works of Sally Bills Bailey grace the walls. These pieces are for sale, but we also recommend visiting Sally at her gallery space in Hood River to check out her amazing Northwest-inspired paintings.
Dining out on Northwest cuisine: The bounty of the autumn harvest will be apparent on the menus at the Hood River restaurants. Fall in Oregon is one of the best seasons for dining! You can't go wrong eating out in this town, from squash and pumpkin soups and creative and zesty salads to the local meats and cheeses. A few of our favorites are Sushi Okalani, Solstice Wood Fire Pizza, and the Mesquitery Restaurant and Shed.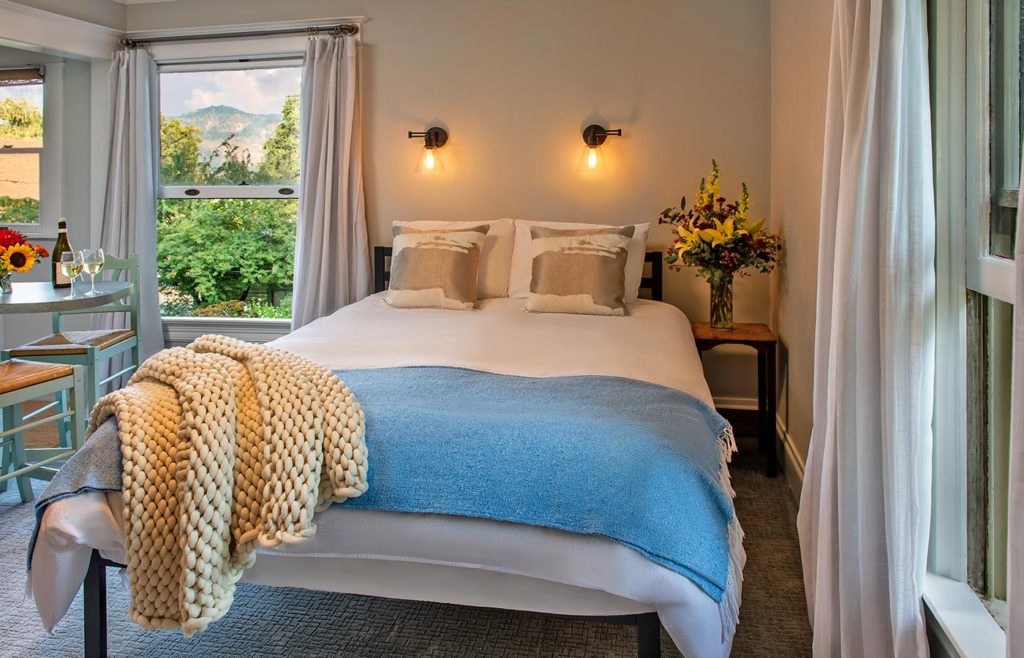 One of the Best Places to Stay in Hood River
Our Hood River Bed and Breakfast is incredibly cozy during the fall in Oregon. Your elegant accommodations are appointed with lovely seating areas, throw blankets, and comfortable beds for curling up in the evening and relaxing. We encourage all of our guests to enjoy our ample outdoor spaces—the fire tables or the large seven-person hot tub in the backyard. Each morning, we'll treat you to a hearty and healthy breakfast, tasty recipes cooked with care, and with local goods and produce whenever possible.