Doesn't the promise of spring make you want to start planning a vacation? Thankfully, there are so many things to do in Hood River all year round for a quick getaway or a more extended, leisurely break. Hood River is the ideal location for a weekend trip from Portland (it's only an hour's drive!) or even Seattle, clocking in at about 3.5 hours. For those heading from our state capital, it's just under two hours to the lush northwest wilderness, outdoor recreation, and luxury lodging.
Not to mention the fantastic selection of restaurants, breweries, wineries, and cocktail bars. One of our favorite things to do in Hood River is enjoying the nightlife, which this seemingly sleepy town has a lot of! On any given night, you'll often see groups of friends enjoying beers by the riverfront, sipping a cocktail at the local distillery, or hear live music drifting through the downtown streets.
To best explore all of the great things to do in Hood River, you'll want to find a comfortable place to make your home base, and the Inn at the Gorge is the perfect lodging option for any getaway to the Northwest. Our six beautiful lodging options are packed with modern amenities, from a clawfoot soaking tub, kitchenettes, tasteful decor, and extremely comfortable beds. All guests are encouraged to make themselves comfortable at the Inn and enjoy our backyard hot tub, wrap-around porch, and patio space with a fire table.
Start planning your next adventure to Oregon, filled with all of the best things to do in Hood River! Book today.
Our Favorite Things to do in Hood River this Year
Hood River is all about outdoor recreation by day and kicking back by night. There isn't much better than spending a day hiking through the lush forests of the Columbia River Gorge and then sitting down for a beer by the fire. And those are just a couple of options for the best things to do in Hood River. Whether you're here to break a sweat or learn a new skill like kitesurfing or you'd rather stroll the downtown area for shopping and wine tasting, it's all here!
Here are our top 10 favorite things to do in Hood River year-round:
Hiking and Biking: There are more than 30 trails within the surrounding area, so it only makes sense that this is one of the most popular things to do in Hood River. The highest-rated route on AllTrails is the McNeil Point Trail, a ten-mile challenging trek through the Mount Hood National Forest, with stunning views of the nearby mountains, wildflower meadows, wildlife, and streams.
Kitesurfing: One of the unique things to do in Hood River is kite surfing on the Columbia, and thankfully there are a few spots here to get gear. Best to plan ahead and book some lessons with Cascade Kiteboarding. A few tricks and tips from the experts can make all the difference.
Kayaking and Paddleboarding: If you're not quite ready to catch air on the water, there are plenty of opportunities for exploring the Columbia River by paddle boarding or kayak. At the Gorge Paddling Center or Hood River SUP and Kayak, they can get you all set up for a day gliding on the breeze.
Multnomah Falls: As a guest at our Hood River Bed and Breakfast, you'll only be a scenic 30-minute drive from one of the most visited waterfalls in all of the Northwest. The Columbia Gorge has miles and miles of beautiful hikes, and Multnomah falls is the perfect jumping-off point to explore more.
Mount Hood: From hikes in the summer and spring, beautiful fall foliage in the autumn months, and skiing in the winter, Mount Hood is a great place for adventures all year long. You'll find four main ski resorts for all levels of skill on Mt. Hood, which receives a lot of snow each year, on average between 400 to 550 inches.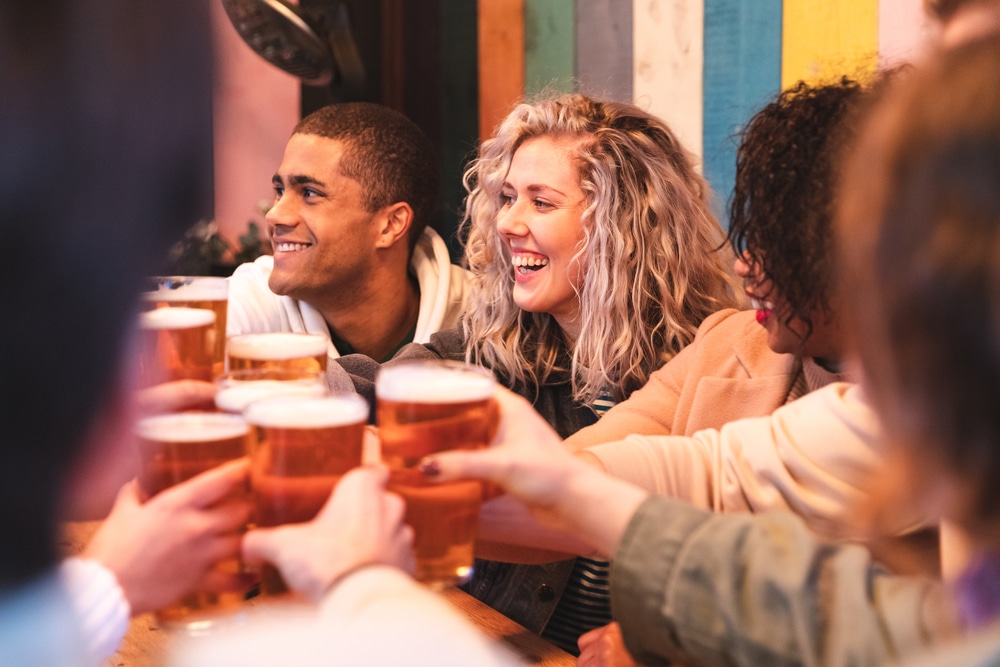 Hood River Breweries: Beer is big in Oregon; in fact, our state is the second-largest producer of hops in all of the country. Be sure to check out pFriem Family Brewers, Double Mountain Brewery, Full Sail Brewing, and Ferment Brewing Company.
Hood River Wineries: Oregon Pinot Noir is recognized worldwide, and there's no shortage of spectacular wineries growing that varietal out in Hood River. Here's a great list of wineries near Hood River to check out! Additionally, you'll be within walking distance of a handful of lovely local tasting rooms.
Hood River Fruit Loop Trail: This 35-mile scenic loop through the surrounding farmlands is one of the best things to do in Hood River. Along the way, you'll discover more than 25 farm stands with fresh and seasonal produce and products. Be sure to check the website here before you go for the most up-to-date info on openings.
Hood River Restaurants: Thanks to all of the hard-working farmers in our area, the restaurants in Hood River have access to some of the best produce and locally crafted products around, which translates to hyper-seasonal menus. Chefs love the bounty they have to work with, and they create some amazing meals! Here's a list of our favorite restaurants in the area.
Breakfast at the Inn: Join us for a lovely breakfast with seasonal ingredients and creative entrees each morning of your stay. Always served with fresh juice, hot coffee, and locally brewed Kombucha on request.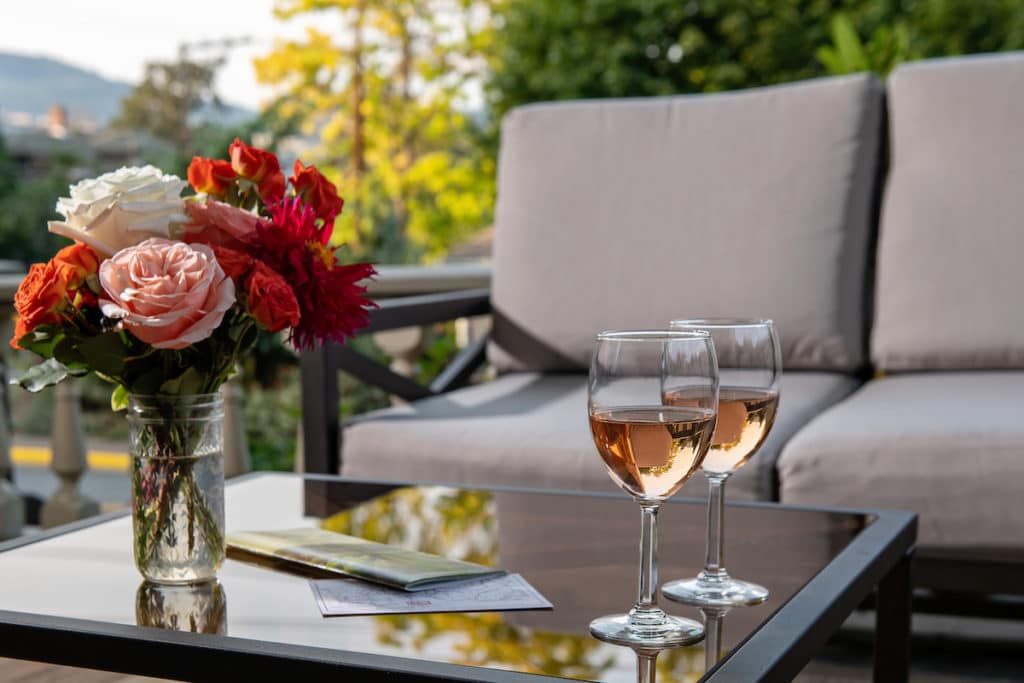 Luxury Hood River Lodging for your Getaway
After a long day of doing what you love in the great outdoors, we would be happy for you to relax with us at our cozy and comfortable Hood River Bed and Breakfast. Our hot tub is the perfect place to soak those sore muscles from hiking or biking through the beautiful Columbia Gorge area. And our comfortable rooms are set up for maximum rejuvenation.
The charming and updated suites and rooms each have a unique layout. The bright and airy Cascade Suite can accommodate five guests with a private entrance, fully equipped kitchen, and nicely appointed bathroom. While if you're looking for more of a romantic getaway for two, the Terrace Room has a king-size bed and french doors to a pretty patio space. Start planning your itinerary with all of the best things to do in Hood River, and book today!