Thankfully, the restrictions for dining at Hood River restaurants are loosening up and we can finally get back out to enjoy a meal away from home. Many establishments are still offering limited indoor dining, but with outdoor options and, of course, food and drinks to-go as well. Warmer temperatures and drier weather will open up even more possibilities for dining al fresco at these Hood River restaurants.
When most people plan their vacations to Hood River, it's all about skiing at Mount Hood, hiking the Gorge, or kite-surfing on the Columbia River, but don't forget to check out the culinary scene. From fine-dining meals to handheld tacos by the river, you'll find an array of choice here to keep you fueled up for your outdoor adventures.
On your stay with us at the Inn at the Gorge, you'll not only be delighted by our accommodations, you'll be impressed by our selection of locally sourced breakfast options. Allow us to get your day started off right with a hot cup of Joe from Hood River Coffee Roasters along with a lovely meal provided by Farm Stand. Enjoy your breakfast, if you'd like, on our back terrace or the beautiful wrap around porch.
Book today and start your culinary adventure at these Hood River restaurants!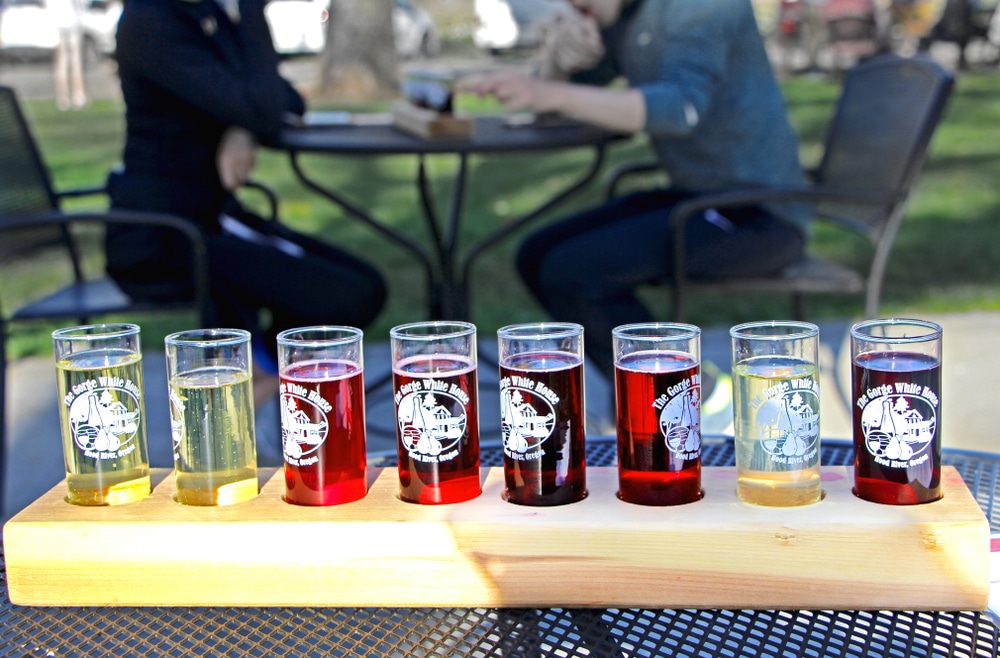 Check out these Hood River Restaurants this Spring
There's a common theme to Hood River Restaurants, and it's often found among terms like "farm-to-table" and "locally-sourced ingredients." We care about where our food comes from here and we love to serve fresh meals with organic produce to support local farms in the area whenever possible. You'll find that at the Inn at the Gorge and all around town at these Hood River restaurants.
For your lunch and dinner plans, check out these 10 Hood River restaurants for a lovely meal:
While Hood River restaurants are still navigating reopening and indoor dining, it's best to call or check websites for hours and availability before you go. Reservations may be recommended, and please feel free to ask us for further advice or assistance.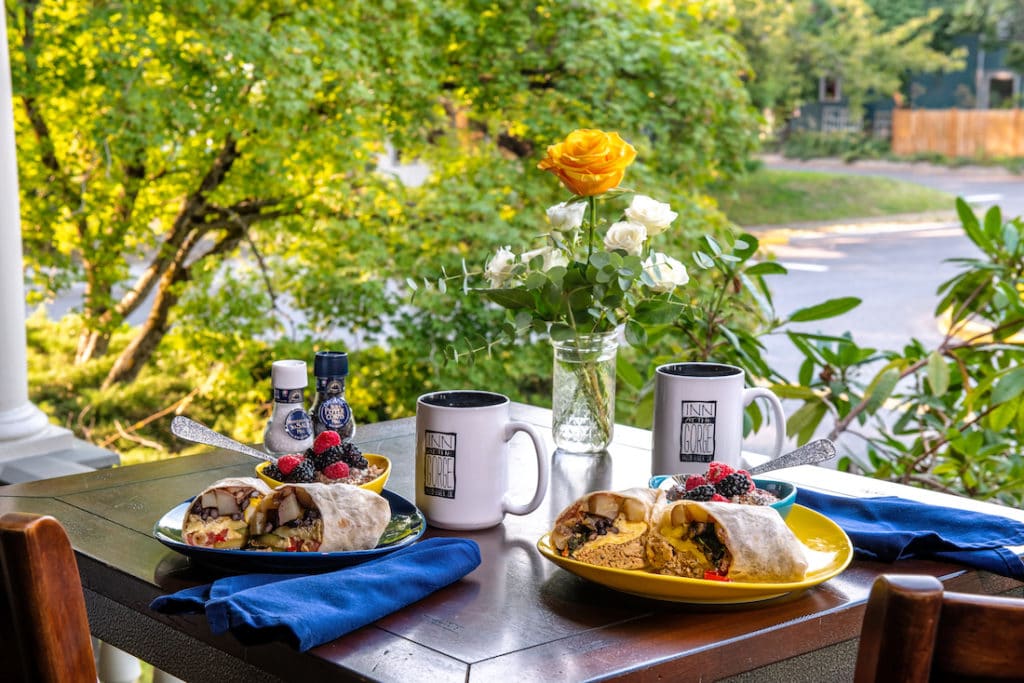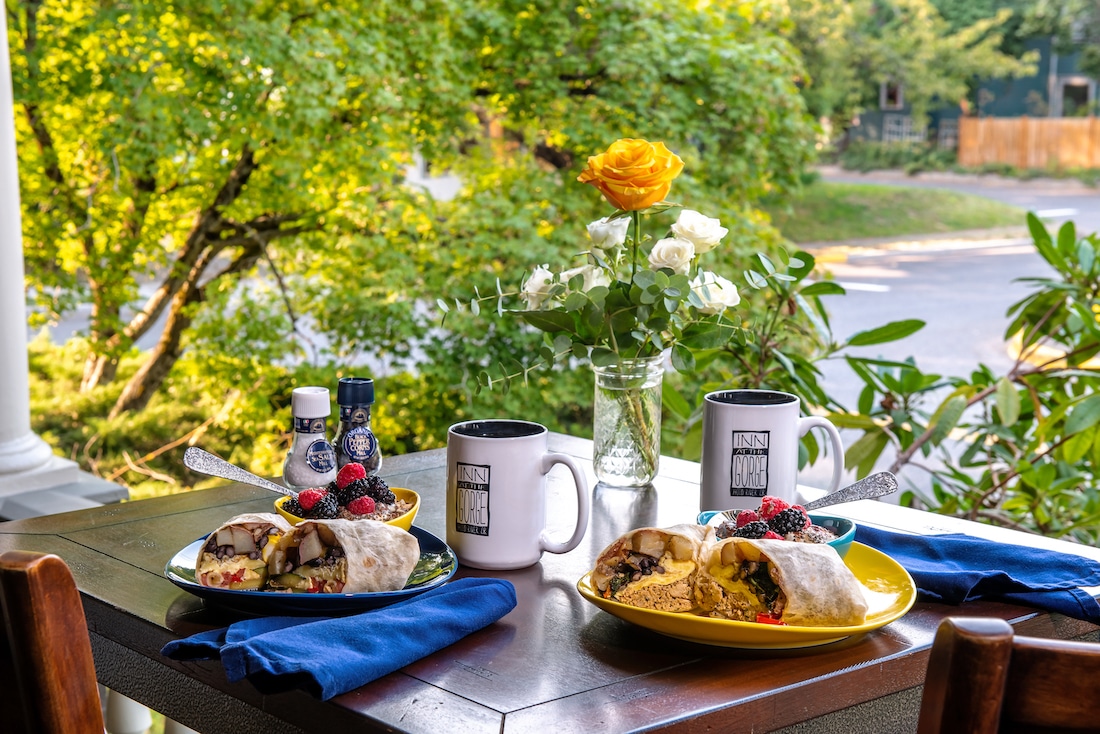 Enjoy the Best Hood River Lodging at our Bed and Breakfast
Exploring this area isn't just about the outdoors, it's also a culinary hub for fresh, local, and creative menus and beverages. These Hood River restaurants will only make your stay here even more enjoyable. Our Inn is centrally located to everything in Hood River in a quiet and classic Oregon neighborhood, walkable to many shops and restaurants, and a unique destination for you vacation in the northwest.
Our six guest rooms are pristine and private. Many include a small kitchenette, which really plays to those choosing to stay with us for longer, relaxing stays. All suites are tastefully appointed with plush linens, updated bathrooms, and access to our lovely outdoor garden spaces. One of our most favorite places in the world is in our large hot tub, which you'll often have all to yourself, and it best enjoyed with a glass of bubbles. Cheers!
Here's to planning your next amazing vacation with us at the Inn at the Gorge!